E-Commerce is poised to continue growing, but it comes with certain challenges.
How do successful E-Commerce Businesses stay ahead of their competition, which has never been tougher than today?
Here is where data management for your business comes into play.
A few simple tips and tricks can help businesses build a unique brand and draw in a bigger consumer base. We'll list them later in this blog post.
Before we begin, let's agree on a couple of things.
First, if you want to succeed, you need to know what you're selling. Ask yourself who your product is for, how people can use it, and why they would pick this product?
The first step toward building a better business is understanding your product or service. I recommend you think long and hard about what it is, and how you can best sell it.
If you cannot manage your data well, get experts to help you.
Let's review five ways that effective data management can help boost your ecommerce sales:
1. Recognize Consumer's Buying Patterns
Who are your customers? When you've fully defined your product, it's time to think about the "average Joe" you want to buy it. After all, a product will only be as successful as its marketing is!
In order to get the marketing right, start by working to understand the needs of your target customers. You shouldn't attempt to sell hearing aids to high school kids, should you?
Market accordingly. Think about how different demographics might respond to your marketing campaign.
How are your customers finding your product?
Through what means?
Social groups, social media, word of mouth?
Find what works best for your product, and then market hard through those channels.
Are customers coming back to your business?
Are you selling something perishable or something durable?
Are you selling a service?
Do you need people to keep buying new products, or upgrading and buying accessories over time?
These are all important questions to ask yourself if you want to improve your business.
Data is everything, so don't forget to accumulate as much as you can. It will help you understand your business better and find new ways to improve it.
How much money are customers spending on your site?
Are you creating enough bundles and special offers to sweeten the deal for them?
Are you consistent with your product or service quality?
The number of questions is countless, and the more of them you can answer, the better.
2. Customer Experience
You can't expect an average consumer to become a customer if their experience with your product, website, or service is bad. Your company's customer experience is one of the most important things you can improve to drive business success.
Remember, it's not what you're selling. It's how you're selling it.
Tailor your messages to the customer. Remember to keep their budget in mind when recommending further products to them.
If they are a returning customer, remember what they were looking for during their previous visit. This way, you can recommend things they'll be interested in. Be sure to provide a quality and personalized customer experience!
Using advanced data analysis, you can recommend your newest products at a competitive price. You can also employ artificial intelligence (AI) to help optimize interactions with customers, too.
AI is a great way to connect with customers on a personal basis. It is also an inexpensive way to improve the customer experience overall.
Advanced AI chatbots don't need breaks. Neither do they need days off, food, or even rest. They are available to your customers 24/7, and in turn, make great employees.

3. Competition and Pricing
Ecommerce is one of the most competitive business spaces in which you can compete. You need to keep tabs on your competition to check their prices and business methods, and to think about how you can outsmart and outsell them.
Ideally, you will price your products more competitively. Sadly, that might fetch you less money in the short run.
However, if you can keep a loyal customer base, this business practice is sure to make you more money in the long run. Remember, it's a marathon, not a sprint.
If you want your business to succeed, you simply MUST offer competitive pricing. Your potential customers can look elsewhere at any time.
They will most likely look for the best price/quality ratio. Make sure that you're the one offering it.
The situation can get even worse if you're working on a platform like AliExpress or Amazon. Products appear right next to each other on both of those websites. To snag new and loyal customers, your best bet–at least on the first sale–is to offer a lower price.
I do not recommend doing this manually, which can prove to be stressful. Your time and energy is better spent on other tasks, so you can benefit from outsourcing to data analytics teams or running the data through analysis software that will boil it down to a logical conclusion for you.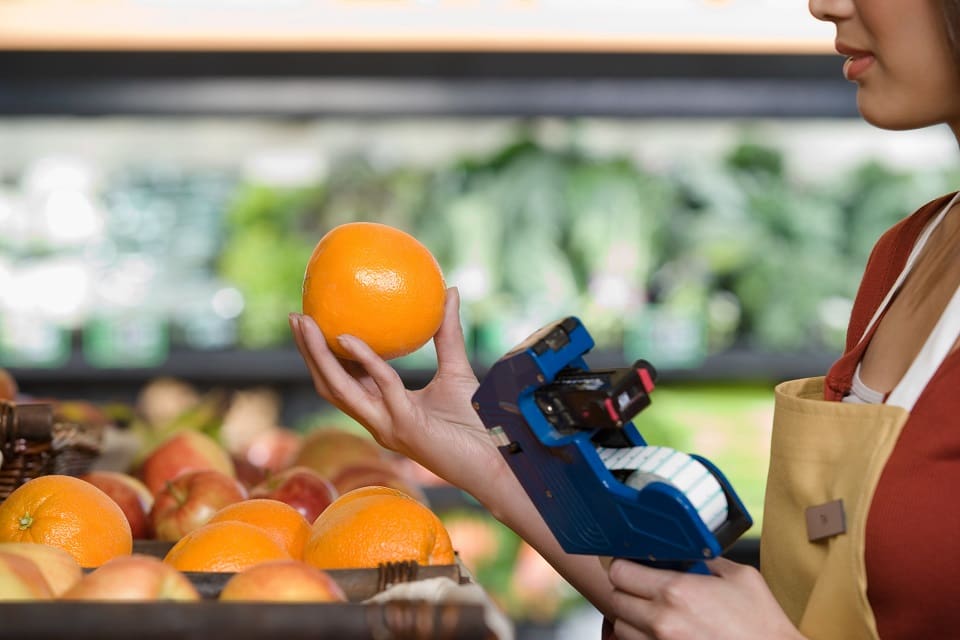 4. Turn Visitors into Buyers
Visitors are always in abundance. On the other hand, buyers can sometimes be scarce. Ask yourself how you can turn a visitor into a buyer.
There are numerous different methods that you might want to consider, such as:
Exceptional Marketing Tactics
Keep in mind that marketing is everything. Place great care in how you sell your product.
Competitive Pricing
As stated earlier, affordable pricing is what attracts customers the most.
Good Advertising
Advertising is key. Never "cheap out" on it, as the way you promote your goods can make or break your business.
Quality Assurance
Assure your product quality, and stand proudly behind your work. You can put this on display by showing your product or service in use by real customers.
Customer Reviews
Encourage your customers to leave reviews on your products. In turn, offer coupons or loyalty points.
When you're looking for a product, and find that it has no reviews, don't you also have second thoughts about making the purchase?
Your prospects will almost certainly behave the same way. Be sure to encourage customer reviews as much as possible.
5. Focus on Customer Service
Top notch customer Service is a vital part of any ecommerce business. A happy customer is a returning customer, so it pays to get your customer service processes in order.
Always remember to take all and any data into account when determining your service strategy. Listen to the feedback of your existing customer base and optimize your service as much as possible. Try to ensure sure your customers don't run into the same problem twice.
Conclusion
A good feedback and service strategy is sure to give you an edge over your competition and take your business to the next level.
Data management for your business is very critical. Try to gather as much as you can, and it will help you improve every aspect of your business.
Not everything begins perfectly and runs smoothly. Sometimes, businesses need a little kick to get them going.
---
All images provided by the author under his or her own license.
Disclaimer: The views and opinions stated in this post are that of the author, and Return On Now may or may not agree with any or all of the commentary.
This guest post brought to you courtesy of Return On Now, Professional Austin SEO and PPC Services Company.
The following two tabs change content below.
Christopher Roberts
Business Development Manager
at
Data Entry Outsourced
Christopher Roberts is the Business Development Manager of Data Entry Outsourced and has a great experience of 10 Years and Provide the best outsourcing service to the clients across the world. He is confident in his work and assures the safety of data and grantee to keep it confidential, by utilizing proper protocols with the use of updated technology. The main goal is to provide Client Satisfaction and helps to evolve through the improvement of Data Entry Management
Latest posts by Christopher Roberts (see all)