Enjoy today's guest post courtesy of Promodo SEM.
The views of contributors are their own, and not necessarily those of Return On Now.
---
Running a pay per click (PPC) campaign is one of the best ways to market businesses and their products online. As the name suggests, the model is based on getting people to click on the ads that are posted by marketers. The business pays for that traffic on a per-click basis.
Each person who clicks on the ad is directed to a website or landing page in order to convert him/her into a lead. More leads can drive more sales, and that is the core purpose of setting up and running a PPC campaign.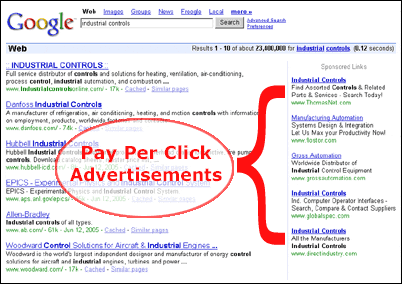 However, simply starting your campaign and getting it online is not enough. You have to optimize the PPC campaign to improve your success rate.
Unless your campaign is optimized, you might not be able to generate the kind of return on investment (ROI) you were hoping for. Moreover, the chances of conversion improve considerably with PPC optimization. This means that there is no way you can forgo optimizing your PPC campaign.
PPC Optimization: 10 Tips
Define the Purpose
Before you launch your PPCcampaign, it is important that you define the purpose for which you are setting it up in the first place.
Are you looking for more sales, or simply want to communicate something to prospects? The purpose will determine the tactics you use for PPC optimization.
Use Dimensions on Google AdWords
For marketers running their PPC campaigns on Google AdWords, it is the foremost resource to get the help they are looking for. Dimensions is one of the more important tools they offer.
Dimensions includes a feature called Search Terms, which shows you the search terms that are driving the maximum traffic to your ads. You can then bid on those keywords to optimize PPC.
Also, you can use this feature to identify negative keywords that will be very useful when optimizing your campaign.
Refine Your Keyword List
You need to regularly update your list of keywords in order to keep them relevant and useful. One of the ways to do this is by checking the number of impressions for every keyword. If a keyword has more than 200 impressions and yet its click thru rate (CTR) is less than 1%, discard it right away. Refining your keyword list is essential for PPC campaign optimization.
Shuffle the Keywords Around
Just because a keyword has not been delivering the results you were looking for doesn't mean it is useless. Try moving the keyword to a different ad group.
You will need to think about which ad group that particular keyword is most relevant to. If you choose well, the results will improve.
Focus on One Network at a Time
For AdWords campaigns, you can use the Search network, the Display network or both. However, it is prudent to manage them separately to get better results.
This is a tried and tested PPC optimization tip. So, if you want to run a search-based campaign, select only Search, not Display.
Make Landing Pages Ad-Specific
A common oversight marketers make is creating generic landing pages for all the ads in a campaign.
Though this does reduce the effort and hassle they have to bear, it also means the user is directed to a landing page which is not specific to the content of the ad he/she just clicked.
This is one of the main reasons why users bounce from your landing pages. Simply speaking, you should have ad-specific landing pages, rather than generic ones encompassing the entire campaign.
Carry Out Split Testing
Split testing remains one of the best ways to test ads. Testing is crucial for PPC campaign optimization, so you should carry out split testing on your own.
You can make it easier by rotating your ads evenly. Of course, you can also use other methods of testing, but A/B testing remains the most effective.
Test Ad Extensions
Along with placements, ad extensions are also critical to PPC optimization. The issue is that most marketers are not familiar with the ins and outs of ad extensions.
So, this is something you will need to study up on and understand the various types of extensions you can use for your ads.
Maintain Ad Copy Quality
At its core, ad copy is content, and content is the king when it comes to online marketing. Therefore, you cannot compromise on the quality of your ad copy.
It should provide value to the reader and have a call to action. Of course, you will also have to use the most relevant keywords for the particular ad group. Quality of the ad copy you write is important for PPC campaign optimization.
Stay on Top
This is something critical to the long-term success of your PPC campaign. Most marketers feel they can put their campaign on autopilot after reaching a certain point.
Yet, the world of PPC campaigns is constantly evolving and you need to keep pace with it if you are to stay ahead of the pack. So, keep yourself up to date with the latest developments and enhance your learning to optimize PPC.
These are the top 10 tips for PPC campaign optimization you can start using right away. You don't need to be a PPC expert to do so!
---
About the Author
Roman Viliavin, vice CEO at Promodo SEM Company.
Unconventional Thinker and candidate master of chess. Roman has been working in the field of search engine optimization since 2005 and is the moving spirit of the company. Participant and speaker of all major events in SEO business, Roman has successfully completed dozens of projects and gladly shares his experience with SEO community via articles and various online and offline publications. Follow Roman on Twitter and Facebook.
---
All images provided courtesy of Promodo SEM Company. Please email us at info@returnonnow.com with any questions or concerns related to images in this post.
The following two tabs change content below.
Latest posts by Editorial Team (see all)