Social media marketing has taken many companies by storm, and now many are looking for the best ways to invest their marketing budget.
Marketing through social media influencers has been giving outstanding results across the board. However, some businesses are still struggling to make the most of their marketing efforts.
In this post, we will go over five influencer marketing tools to improve performance.
The Importance of Collaborating With Influencers
Businesses trying to make a name for themselves on social media will quickly find out that they have their work cut out for them.
Marketers often find it very difficult to get through to a target audience. And they find it even harder to hold their attention long enough to deliver marketing messages.
Of course, once you have an established following, it will be much easier. But the trick is getting to that point. Initially, your reach on social media will be low.
Your best course of action is to partner up with someone who already has a large fan base. Influencers can help extend your reach by promoting you to their audience.
However, now you need to find the right influencer to represent your brand. The most important thing to keep in mind is finding someone who already targets the same demographic.
That way, promotional posts about your products will come across naturally and be well accepted by their followers.
Fortunately, there are numerous apps you can use to find influencers who are the right match for your company.
Top 5 Influencer Marketing Tools to Improve Performance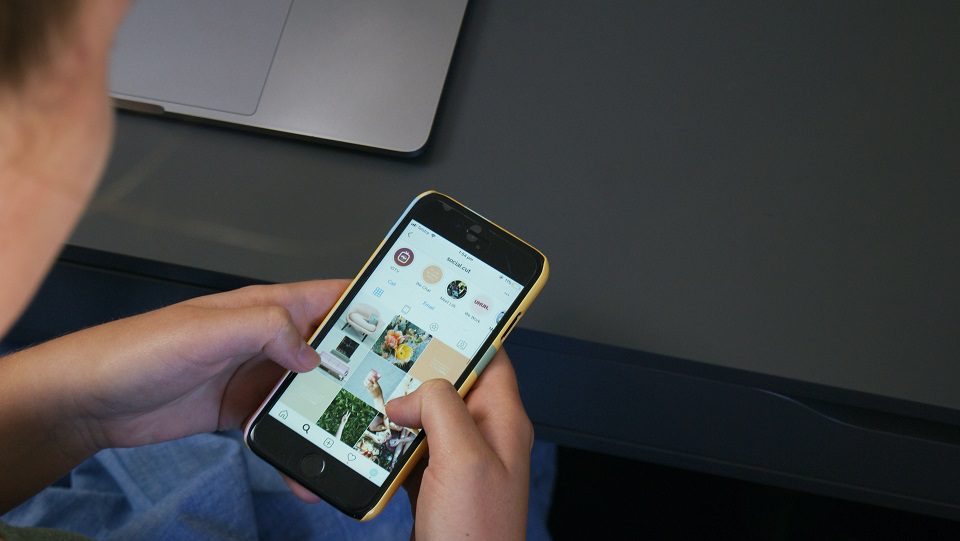 Image Courtesy of Unsplash.com
1.     Tagger
Tagger can offer you more data than you'll probably know what to do with.
You can use Tagger as an influencer marketing tool as well as a social listening tool.
The latter is actually a key feature of the app. You can use it to analyze what people are talking about in order to craft trending content.
Tagger also has a built-in database of over 6 million influencers. You can even manage your campaign and get in-depth analytics.
Unfortunately, their website doesn't list pricing options. To engage, you can request a demo and contact them for a customized plan.
2.     HypeAuditor
In the world of influencer marketing, many look to metrics such as likes and follows to determine how popular a social media personality is.
Unfortunately, certain numbers can be artificially inflated. Genuine interest is what you should be looking for, and HypeAuditor can help you there.
The app will let you audit influencers you are interested in to determine their actual audience engagement. You can comb through most of the major social networks like Instagram, TikTok, or YouTube.
That can help you avoid getting scammed by fake accounts that buy their likes.
HypeAuditor even offers free tools which you can use to inspect one of the 11 million influencers they have in their database. This way, you can find the perfect fit for your campaign.
3.     Fourstarrz Media (No Longer Available as of November 2022)
Fourstarrz Media is a comprehensive platform that can be a great all-in-one option for smaller companies.
The app offers most of the tools you'll need to get into the influencer marketing game, while still being affordable.
They can put you in touch with almost a million content creators and compare their profiles for various metrics.
Fourstarrz can also be used to create, manage, and monitor your influencer marketing campaign.
You can even hand your campaign over to their project managers, so you can stay focused on running your business.
4.     Traackr
Continuing the trend of misspelled words as names, Traackr is next on our list.
Traackr boasts a complex data analytics engine. However, their key selling feature is Influencer Relationship Management.
Traackr highly values building up trust with influencers and brands, and their goal is to create a lasting influence.
Through the use of their app, you can:
Monitor your network of influencers
See how much you are spending on individual campaigns
Keep tabs on campaign performance
This will make it easy to determine which influencers are good investments and worth further collaboration.
Keep in mind that you'll need a bit of technical skill to get the most out of this app, so it might not be for everyone.
5.     Socialbackers
Although Socialbackers has a relatively simple search engine, you can visualize the performance of the influencers you are interested in.
The app offers artificial intelligence-powered social media marketing. This means you can offload some of the initial research to their automated algorithm.
You'll be able to keep track of the data and manage your campaign through the app. Plus, you can compare influencers on your shortlist by looking at specific criteria you flagged as relevant.
They also have a trend tracker tool, and a "mentions monitoring" function that pulls from multiple platforms.
Track Your ROI
Don't use use these marketing tools to improve performance on social media and find influencers. You should also have a suitable way to judge what's working and what isn't.
Avoid investing your money and time into something that will provide you with a poor return on investment.
Thankfully, there are ways to measure your social media ROI and know how you are performing so far.
Although some of the apps we mentioned can give you influencer insights, you can always do some quick math yourself. The default way to calculate social media ROI is:
Profit (you've earned from social media) / Investment (in marketing) x 100 = social media ROI %
You can follow up with additional, more in-depth analysis in specific areas and then focus on what is performing the best.
Conclusion
We've given you details on five influencer marketing tools to improve performance. Depending on the scope of your campaign and the types of data insights you need, you may be a better fit for any one of these five.
Thankfully, you can't go wrong with any of the apps on our list, because they are all trusted by major brands. The only thing left to do is to pick out which influencers you want representing your products.
---
Feature Image Credit: CC0, via Pexels
Disclaimer: The views and opinions stated in this post are that of the author, and Return On Now may or may not agree with any or all of the commentary.
This guest post brought to you courtesy of Return On Now, Professional Austin SEO and PPC Services Company.
The following two tabs change content below.
Edward Harper is an experienced content writer and online marketing expert. He realizes the importance of collaborative work and loves reaching out to talented individuals. Edward works hard to create powerful marketing campaigns that make lasting impressions.
Latest posts by Edward Harper (see all)