Helpful Content and Link Spam: Oh My!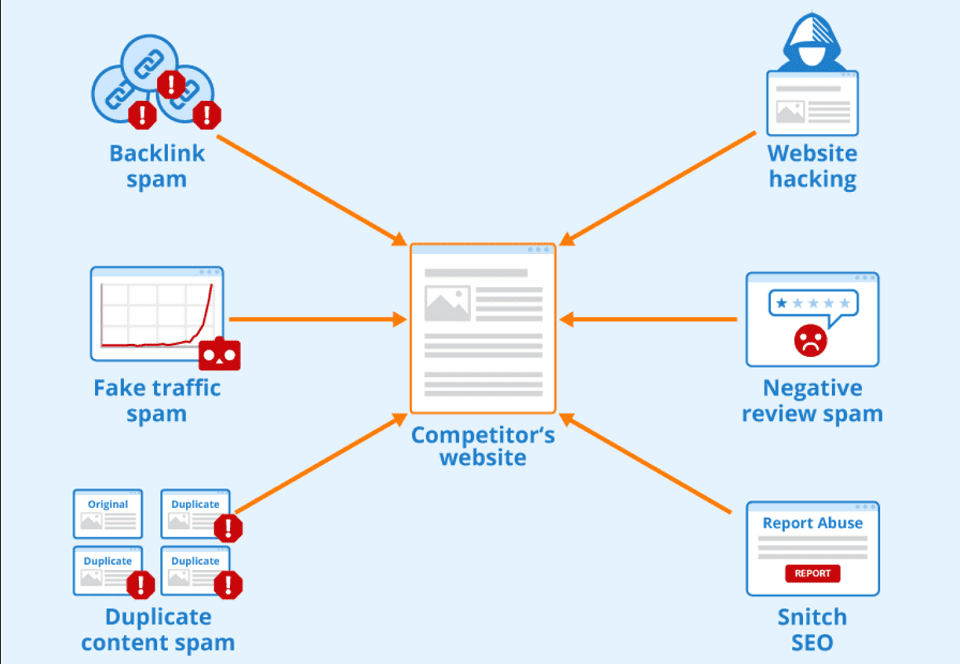 In December of 2022, Google rolled out two updates in tandem. One was called the Helpful Content update, and the other was the Link Spam update. Both algorithm changes had intended and (in my opinion) unintended impacts. In this post, I'll discuss those updates, how it affected our own domain, and things you can do to avoid it hitting you as well.
My Writing Hiatus Is Over
Some of you may have noticed that my name was absent from the blog for the most part over the past 3-4 years. Except recently, when I've been active writing again.
I'd like to say the new activity is because of a wave of creativity. A need to write and get my thoughts out. Or maybe some free time I started to have as the company grew.
Well, those are great ideas, and I never stopped feeling those feelings. But there's another reason…
Some History: Shift to Guest Posts
If you have been following Return On Now for some time now, you have been treated to the ideas of dozens of digital marketing professionals.
Back around 2017, we had seen massive growth in both our business volume and our organic traffic. Our domain rating was the highest it had ever been, and we were seeing monthly increases in visits and conversions.
As a result, we started to receive, literally, at least a half dozen guest post pitches every single day! That's right, some weeks we had close to 50 pitches coming in.
Of course, as we have always done, we had stringent guidelines already in place for all guest post content. We required three published samples on relevant topics and for them to pitch us a minimum of three potential topics we could choose from. We rejected far more pitches than we accepted.
As SEO professionals, we are very in tune to Google's quality guidelines for content. Nothing went live on the blog without an editor and my own signoff.
And this approach was great for several years, where we could cover topics I had never even considered myself via the pitching process.
But Over Time, Slow Traffic Decline
We had a few roadbumps in traffic, but each of them was timed right when we made some significant changes to the website (move to HTTPS, roll out of Page Experience Update, redesign, and re-architecture on the domain).
So we didn't realize that we were slow rolling our way down the SERPs.  I personally was focused on helping clients build and rank content, moreso than obsessing over our own traffic.
After all, that's why Return On Now exists in the first place: to serve clients.
Along Came Link Spam and Helpful Content Updates
Small traffic declines are less obvious, but we saw a rather steep dropoff starting in December of 2022. So of course, I put on my SEO hat for our own domain and started digging.
Of course, we push for white hat only here at Return On Now. We are fully aware of the risks associated with black hat tactics. But something was clearly amiss.
So I ran a link audit first, because off-page is often the issue.
First Finding: Negative SEO Attack
After a quick review of the link profile and a toxicity analysis, I discovered that we had magically acquired >300 spammy domains with questionable anchors over the past 3-6 months. I last ran an audit in the late summer, and not a single one of these was there.
So first line of business: pull together a disavow file and send to Google.
If you've never dealt with a negative SEO attack, they're no joke! I have worked with dozens of clients on diagnosing, analyzing, and cleaning up the aftermath of similar attacks.
We had one client (a PR agency) a few years ago that lost more than 90% of their organic traffic in a few short months, and they were only ranking for terms associated with pornography.
Negative SEO is the real deal. And someone set their sites on our domain. So problem #1 was identified and addressed.
Second Finding: Link Spam Goes Two Ways
I did a ton of digging and research about the two updates, because the timing was 100% aligned with the change in traffic volume.
Obviously, a negative SEO attack literally pointed link spam at my domain, so it's easy to correlate the two. But I dug further.
As it turn out, Google also included algorithmic adjustments to account for domains that are set up as "link farms." In other words, the whole purpose of the domain is to take guest post content and link back to other websites.
OH. MY. GOD. [yes, that was my ACTUAL reaction when I figured it out]
My distraught conclusion: In addition to the attack itself, Google decided my own domain had been converted into a place to sell links.
Link Spam No More
Like I mentioned earlier, I do not participate in black hat SEO schemes. We aren't selling links and don't plan to do so at any time in the future.
But all of our content changed to guest posts in the past. And I get how it probably looks to the algorithm.
So, time to pivot. I plan to start writing more and/or bring on a regular contract writer for when I can't generate the materials myself.
While publishing mostly guest posts was great for the few years we shifted that way, Google again has changed the rules and even a highly experienced SEO got hit by it.
We also did a massive cleanup on our blog.
Most links have moved to "nofollow" aside from those that are pointing at industry experts, Google itself (though I chose to nofollow a bunch of those too just because), or the actual sources of screenshots we included as examples.
And many links have been altogether removed, because they're worthless to the domains receiving the links if Google is discounting the value of the website where they reside anyway.
For the guest posting authors this affected, please accept my apology for these changes.
I suppose on free links, you get what you pay for. And those links provided you some link value until now, so hopefully it helped you.
Conclusion
I am not typically one to naysay Google updates, but the Link Spam Update hit us as collateral damage, so this time I had to explain what happened.
Take Google's E-A-T principle seriously. Write your own content. Establish yourself as an industry thought leader. If you move away from it, you just could see your own domain slapped like ours was.
There you have it. I actually kind'a missed blogging, so I'm approaching this shift with optimism and an open mind. Check back for more thoughts from the SEO in the coming weeks and months.
---
Feature Image Credit:  CC BY-SA 4.0, via Seobility
Disclaimer: The views and opinions stated in this post are that of the author, and Return On Now may or may not agree with any or all of the commentary.
The following two tabs change content below.
As Founder and President of Return On Now, Tommy Landry provides the vision behind our SEO and SEM methodologies. With over 25 years of business experience and a deep understanding of modern internet marketing techniques, he spends his time providing hands-on consulting, insightful content, and engaging public speaking appearances to Online Marketers of all skill levels.
Latest posts by Tommy Landry (see all)