New Service Helps Enhance Performance on Existing Content Marketing Campaigns with Premium Link-Building
Austin, Texas, March 30, 2017– Austin Return On Now Internet Marketing, LLC (dba "Return On Now") today announced that the company has created Content Marketing Booster services. The new offering is part of the company streamlining and enhancing their internet marketing services. Return On Now built these packages to improve efficiency of execution and easier service selection by clients.
I am excited to share our new services structure publicly," said Tommy Landry, President and CEO of Return On Now. "While we can still customize solutions, we are aiming for consistency in pricing, strategy, and execution. These changes will help our customers enjoy the very best results we can deliver on their behalf.
Return On Now, as part of this announcement, decided to remove services that no longer align with their core expertise area. The company also opted to break out key components of older campaign offerings, so prospects and customers can select only the parts they most need, resulting in a new custom offering for premium, white hat link-building. Company management decided this would best complement marketing activities that clients chose to keep internal rather than outsource.
Content Marketing Booster and Other Campaign Packages
Rebranding a'la carte link building as Content Marketing Booster campaigns will better match services to client needs and pain points. The changes will also provide more structure so prospects are clear on what they are purchasing at each campaign level.
Content Marketing Booster campaigns are available for a six month minimum campaign. Prices for these services range from $1,000 – $15,000 per month, depending on how aggressive of a boost the content owner desires.
Other packages now available include:
Tiered Pay Per Click Advertising management and strategic consultation for click budgets ranging from $1,000 / month to $1M / month. Return On Now's SEM team works with all platforms from Google to Bing to Facebook and other social networks.
Content Marketing: Available as one-time content generation support or ongoing content marketing strategic campaigns.
SEO Audit Projects: One-time or recurring projects for smaller and larger sites, priced according to page count.
SEO Launch / Relaunch Strategy Analyses: These analyses include both keyword research and rework of architecture / navigation. This project type is best suited to initial website launches or relaunches / redesign projects where the client wishes to start off optimized for on page and technical SEO.
WordPress Maintenance Retainers: Monthly recurring service packages for owners of WordPress websites. WordPress Retainers include security updates, core upgrades, plug-ins, and minor updates to the site as needed by the client, as well as an allotment of SEO coaching hours each month.
We will continue to offer speaking appearances, coaching, open hourly consulting, and custom projects. Custom Projects support areas such as Reputation Management, negative SEO remediation, PPC Audits, Social Promotion Strategy, and Link Audits.
New service offerings are available immediately. Interested parties can engage with Return On Now by contacting the founder via email at info@returnonnow.com.
About Return On Now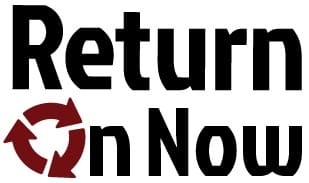 Originally founded in 2009 by high tech and internet marketing veteran Tommy Landry, Return On Now helps businesses of all sizes improve their website visibility, traffic, and lead flow. With special focus on SEO, SEM / PPC, and Content Marketing, the company helps optimize how prospects are targeted, converted, and measured. Using all white hat methodologies and benchmarking success against real business metrics, Return On Now can serve to strengthen existing marketing efforts for businesses in nearly any niche or location.
# # #
If you would like more information about this topic, please contact Tommy Landry at (512) 348-6669 or email at info@returnonnow.com.